Have you ever owned a palette that you could literally use for your entire face? It's not only great for eyeshadow, but you could find blush, contour, highlight shades if it came to it. I've only seen a handful, but none from indie brands. Until now. Give Me Glow Cosmetics has just released a palette of staple shades that will keep you busy for a long long time. Keep reading for more thoughts and pictures!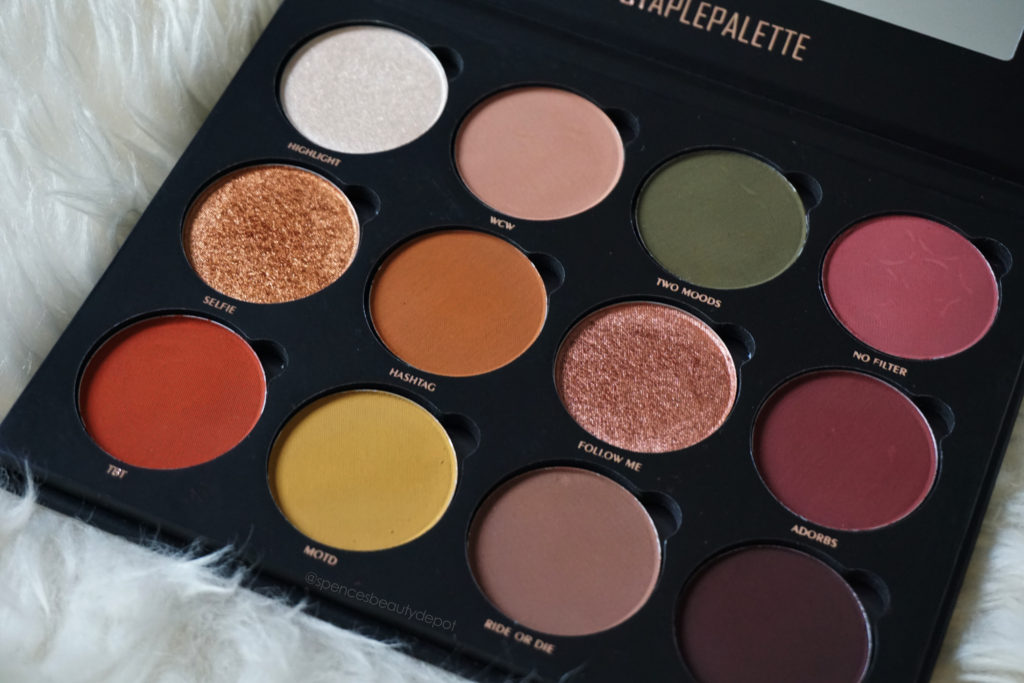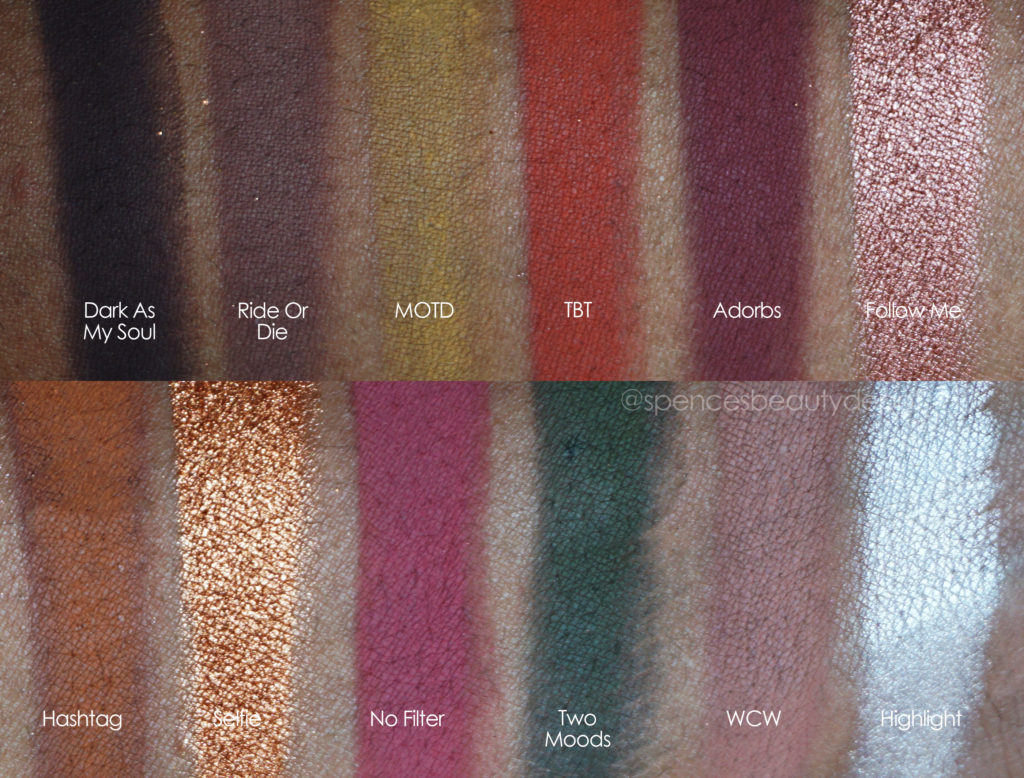 I knew as soon as this palette was announced that I wanted to get my paws on it! Luckily, I was able to snag it at release before it sold out (don't worry, it's permanent and will be restocked). Let's jump right into the goodness that is the #StaplePalette from Give Me Glow Cosmetics.
Swatching this, I was immediately impressed by the mattes. For some reason, indie/smaller brands struggle a lot more with the mattes that the shimmers. I'm not a product creator so I won't begin to speculate why, but Give Me Glow Cosmetics clearly doesn't have that problem.
These mattes are pure butter. No issues with any of the shades during swatching and even face application proved to be a flawless process. They blend well, stay pretty much true to color even on my skintone and the color can be layered to create a more intense shade. My immediate favorite matte shades were Adorbs (because I am hopelessly obsessed with rusty reds / pinks), Hashtag, and Two Moods. I don't have a matte olive green in my collection so Two Moods was especially a winner in my book.
The shimmer shades (Highlight, Selfie, Follow Me) are perfect. Super pigmented with minimal fallout and can be used as cheek highlights as well. They aren't too glittery, but provide a bright glow in the light. I'm all about that glow life so the texture suits me well. I used Follow Me as a highlight in the picture below.
Would I recommend this palette? Abso-freakin-lutely.
It's amazing as a shadow palette, but the versatility comes from the inclusion of shades that can be used elsewhere on the face. I used No Filter as a blush and Follow Me as a highlight in the picture above. I can also see my fairer skin friends using Ride or Die as a contour in a pinch as it isn't too warm and I'm not above trying out the cool brown Dark As My Soul (with a light hand of course) as a contour shade for myself. I will probably try it out once I get a little more tan this summer.
Have you grabbed your palette already? Let me know in the comments below!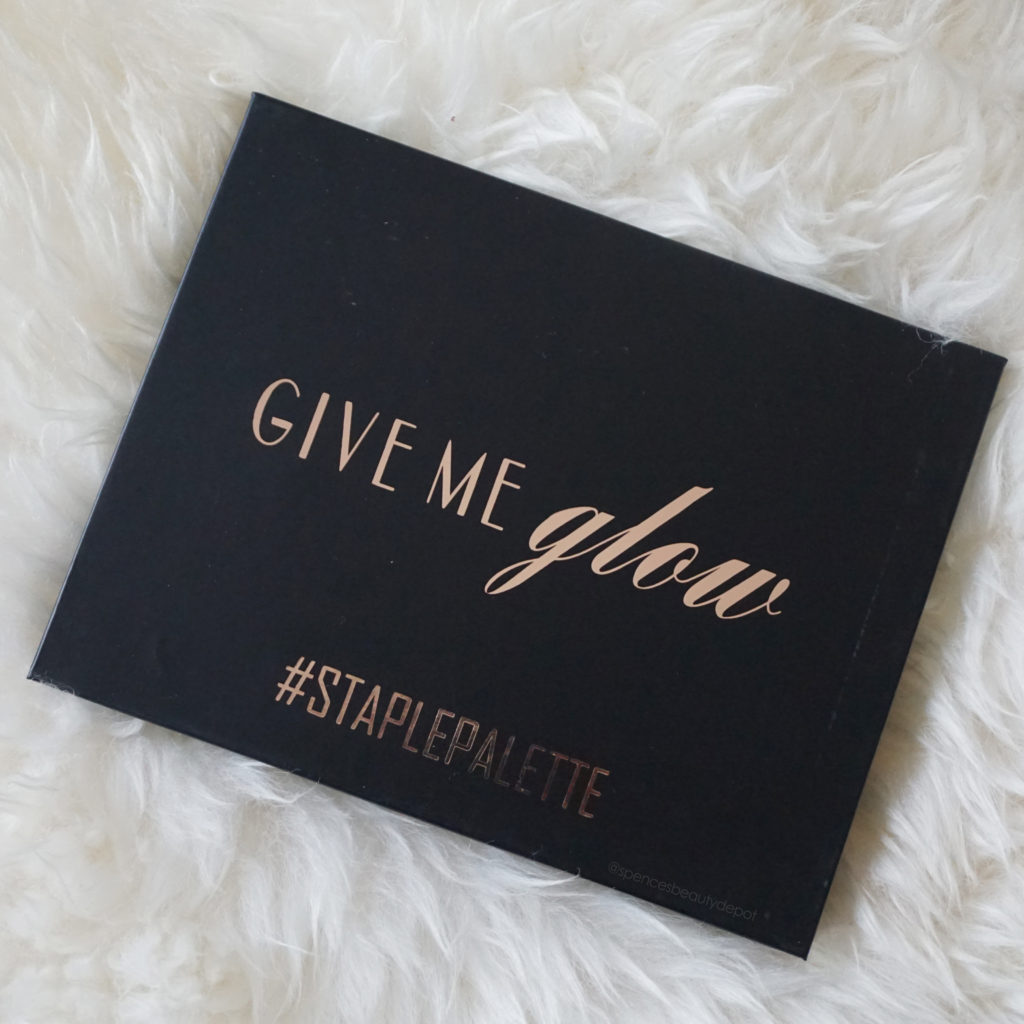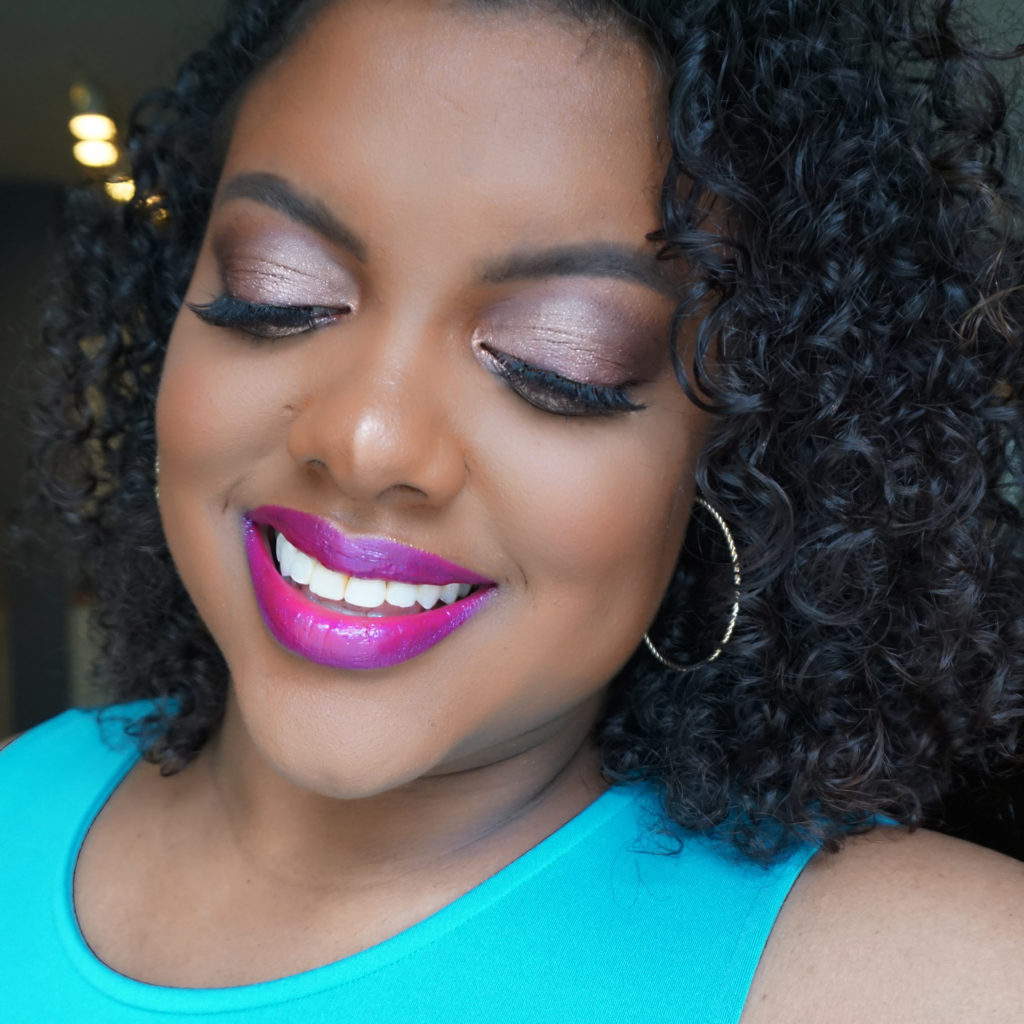 Wearing Hashtag & TBT as transition shades, Adorbs & No Filter on the lid, Dark as my Soul in the crease