The modern day queen of contouring is finally entering the beauty industry with her own line of cream contour products. Kim Kardashian West will be releasing the first product of her new line, KKW Beauty, at the end of this month. The contour kits, officially titled Creme Contour and Highlight Kits, will included two dual ended cream sticks and a dual ended brush and sponge applicator. The first cream stick includes a matte highlight shade on one end and a shimmer highlight shade at the other end. The contour stick is similar but includes two contour shades on either side.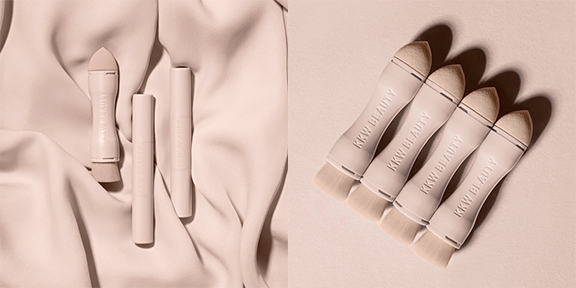 At launch, there will be four different kits in various shade ranges that appear (at first swatch shown below) to cater to a variety of skin tones. Each kit will retail for $48 and will be available for purchase at kkwbeauty.com starting at 9am PST on June 21, 2017.
What are your thoughts on the brand launch and choice of launch products?