To kick off my new year, I adopted the most adorable grandpa of a dog this past week, 8-year old Charlie. He's an Australian Cattle Dog mix … I think. Growing up, I had cats, guinea pigs, a rabbit – everything EXCEPT a dog. I begged for a dog and my dad kept saying "some day".
Now, at 26-years old I stopped saying "some day" and marched myself down to the Williamson County shelter here in Austin and brought home this big ole' blob.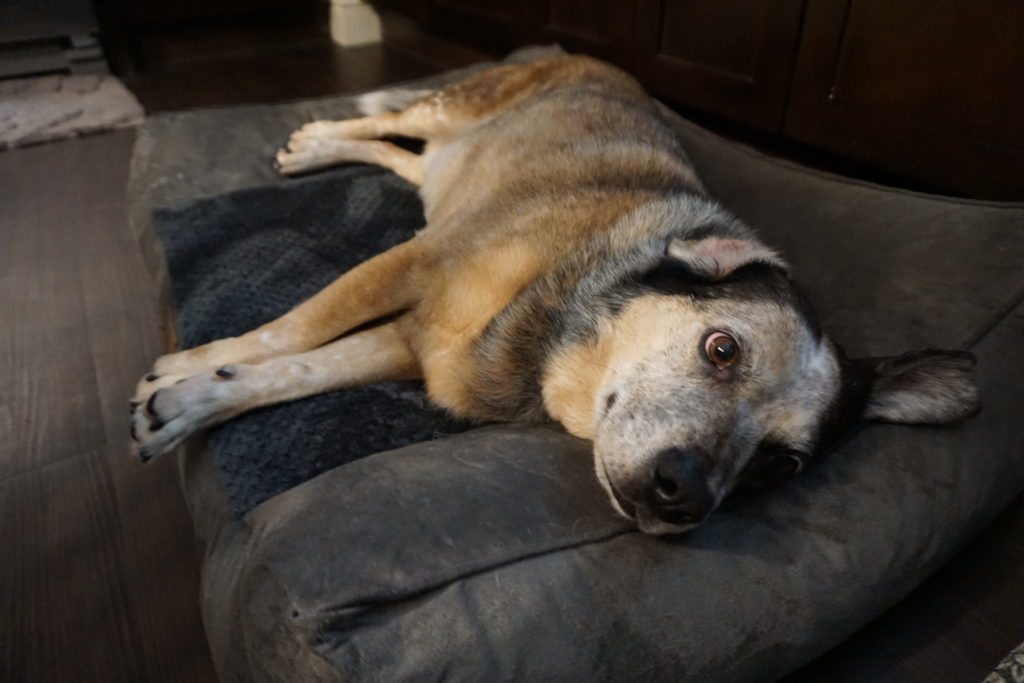 Because of my new sweetie pie, I'm going to try being more aware of makeup brand's stance on animal testing. I'm going to begin supporting more cruelty-free brands because they support keeping animals like Charlie out of testing labs. With that said, I'm very excited to share a review with you of a new-to-me cosmetics brand Karity. All Karity products are Peta-certified CRUELTY FREE (*happy dance*) and 100% vegan. Karity kindly sent me their 21 Nudes and Rudes Eyeshadow palette and their E31 Tapered Blending Brush ($5!!!!!) to review and I'm here to say I'm about that #KarityLife.