Today, Earth got a chance to experience a once-in-a-lifetime solar eclipse! A solar eclipse is when the moon passes between the Earth and the Sun  basically blocking all the light and making it seem like nighttime during the day – for a hot second. I'm glad it was super short, because my highlight needed to be SEEN and the Moon was not doing it for me honey! If you, like me, have to have a blinding highlight, the sun is absolutely essential so buh-bye Moon!
Speaking of highlights, I have the golden highlight of all highlights to show you guys. It's going to take more than a Moon to block this baby out. I was recently selected as one of B'ellegant Cosmetics' representatives (yay!) and I'm excited I get to share some awesome new products with you guys from another indie brand I've been eyeing online for a while now. What makes it even more special is that B'ellegant is a black-owned & woman-owned business so we gotta support, right!?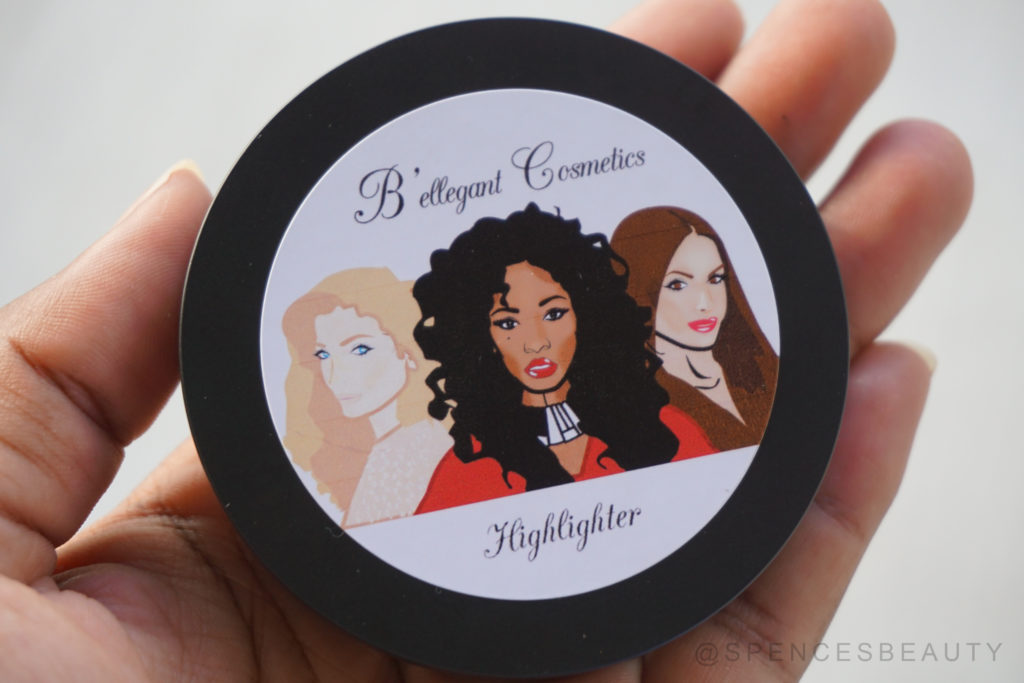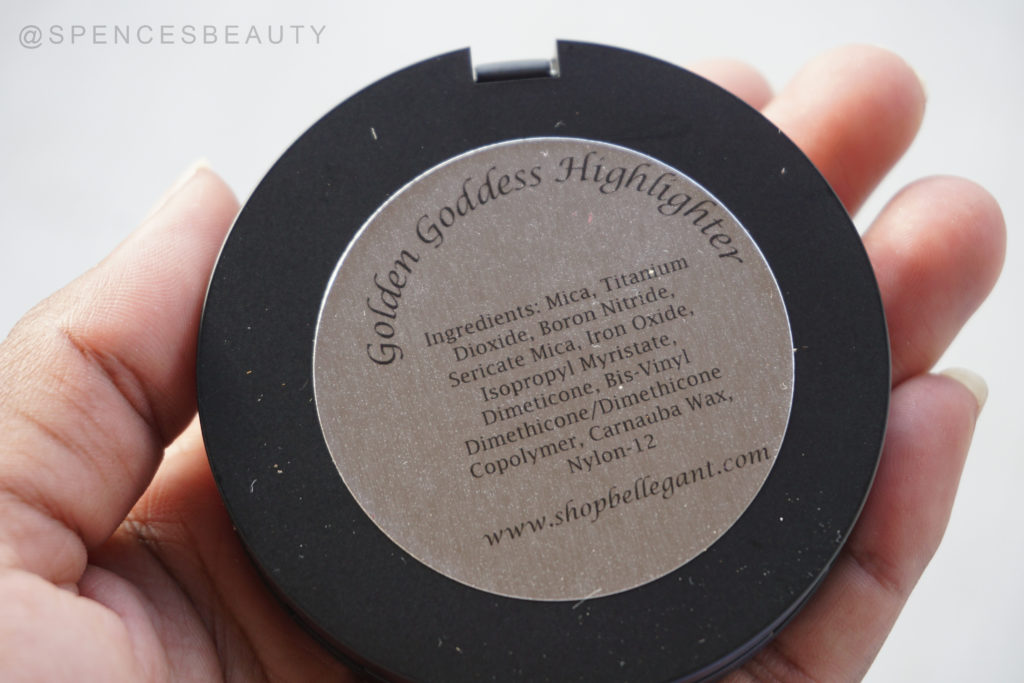 The first product I'm going to chit chat about is their pressed powder highlighter 'Golden Goddess'. No I have a TON of gold highlighters, so this color isn't unique to my collection. However, what it lacks in uniqueness, it more than makes up for in intensity. This product is great for layer – with each layer building in intensity. For the summertime, especially, when you want a bangin' glow, you need something that you can layer to really catch the sun. But what about when you don't want a super bright "can be seen from the sun" glow? This product probably isn't for you. =)
As you can probably tell from the header image in this post, the product has super fine metallic multi-colored pigments that really give it that extra kick beyond just pure golds. This extra punch plays perfectly off sunlight. Check out the beautifullness in the swatch below: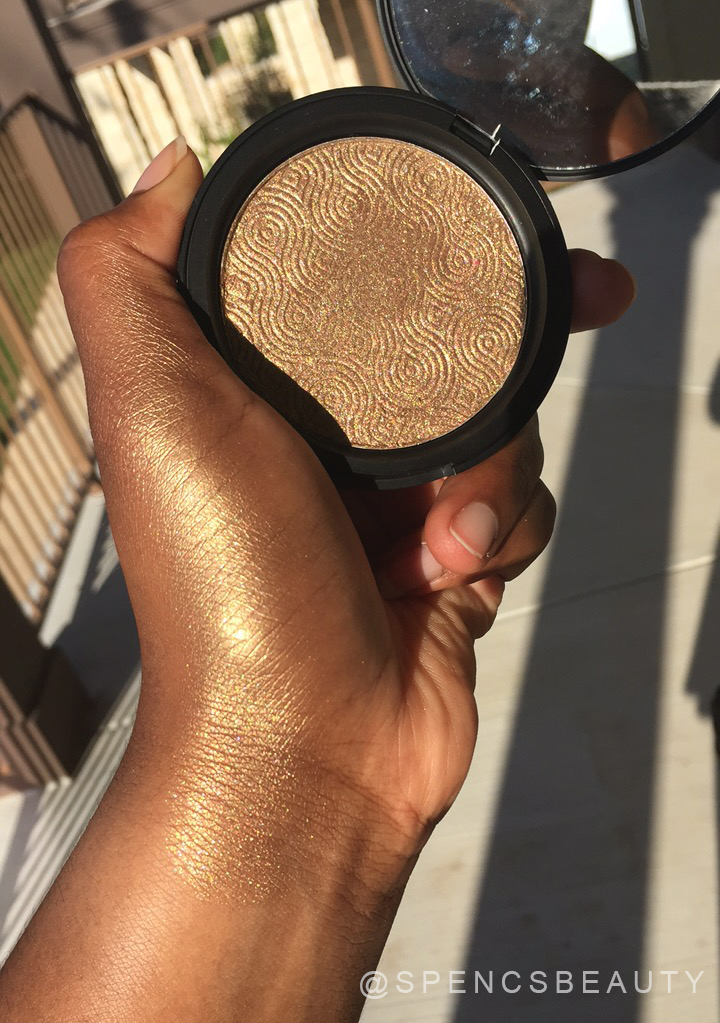 If you are interested in this gorgeous highlighter or any other Bellegant Cosmetics items, you can use my affiliate code SPENCE for 10% off at checkout. I'll be sharing more B'ellegant goodies in the coming weeks – be on the lookout!