On August 25th, Looxi Beauty is releasing 14 new eyeshadows in celebration of the fall season! I've been playing with them all and I'm going to focus almost exclusively on the shimmers because those are the ones I think are really going to make you all drool!
Looxi has been my favorite indie brand pretty much since they released their first collection and I lost myself in their gorgeous gunmetal shimmer 'Pistol Whipped'.  This time around, we are looking at a collection that's warm and fuzzy and can hold you close during your latest Netflix binge in front of the fire with a pumpkin spice latte in hand. Too specific? Maybe because that's what I wish I was doing right now instead of staring out into a dreary sky thanks to Hurricane Harvey.
As far as performance, I'm always blown away by Looxi's shimmers. They are incredibly pigmented and work great on deep skin. With all the punch they are packing, past shimmers have had quite a bit of fallout upon application. However, I think Looxi has finally reigned in that issue because these shades had practically no fallout. I tested with both a finger and a brush – applied like a dream. So without further ado, I present to you the fabulousness: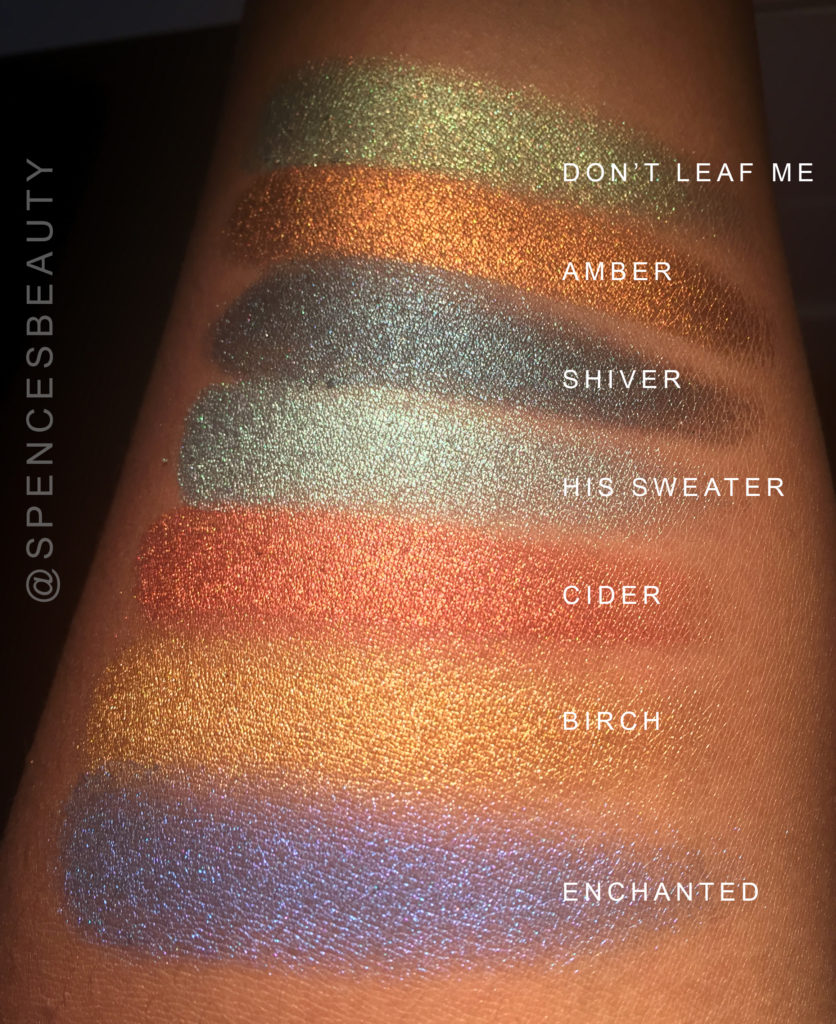 Let's talk favs first. I immediately gravitated towards 'Shiver' because I don't see that shade as much as I do some of the other shades. 'Shiver' is a deep navy (nearly black) with very light, cool, blue shimmers that catch light beautifully. I'm dubbing this one my smokey eye of the season because I need something fresh in my shadow game! Another favorite is 'His Sweater' which had me skeptical at first. In the pan, the shade appears light blue, but on me it's more silver and I lose quite a bit of the blue shimmer. However, once I got over trying to match the shade in the pan, the color was actually beautiful on my eyes. Both these shades were the first ones I tested on my eyes from this collection. I think they are gawwwgeous!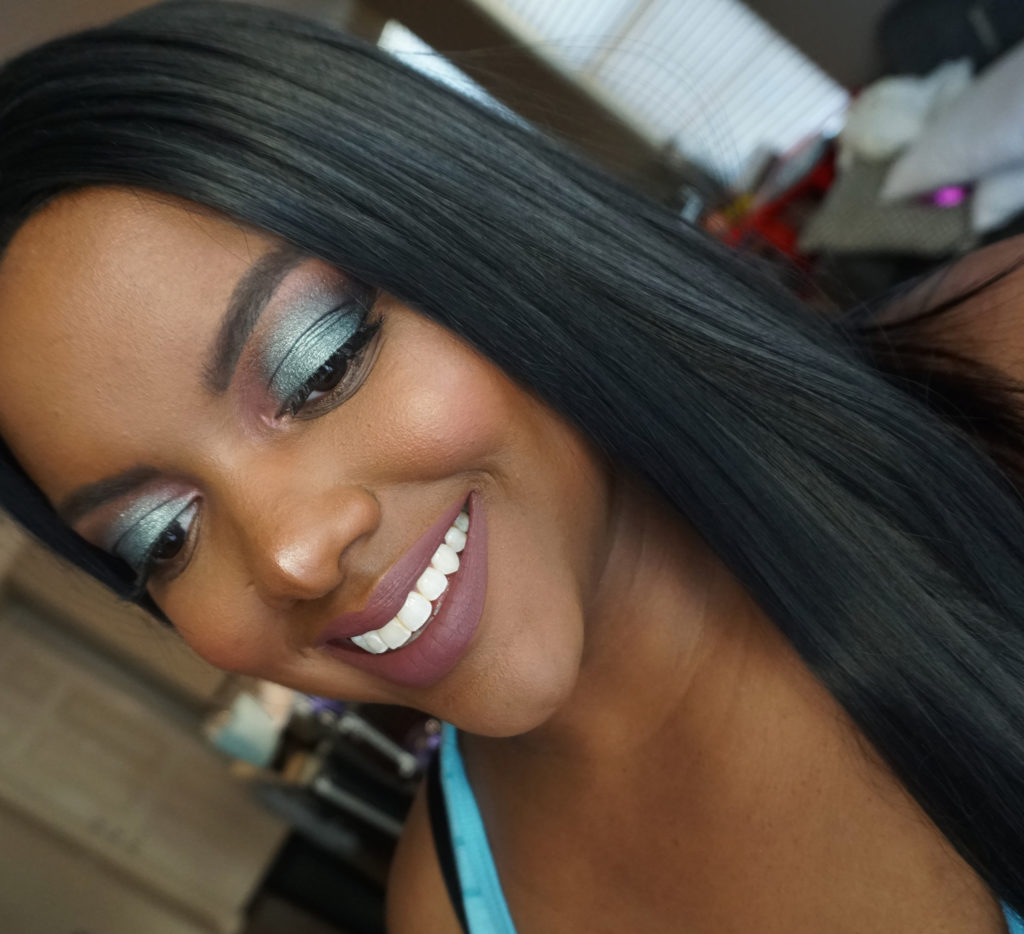 I love all the shimmer shades really and because of the limited fallout these will probably end up being my go-tos even though I have dupes (especially for 'Birch', 'Amber', and 'Cider'). 'Enchanted' reminds me some of Looxi's 'Saints & Sinners', but with less of a pink shift. 'Don't Leaf Me' is giving me Beauty Escape Cosmetics 'Wicked' vibes because of the gold reflects in the moss green base. Overall, I think the formula of these stands out and I think you can totally justify purchasing some of the more common shades again because of that fact. Another fact is that these are only $5 so you can afford to go big!
With regards to the matte shades, I just wasn't about to get really great swatches this time around. Out of the seven mattes that will release 8/25, 'Cappuccino' and 'Butterscotch' are perfect neutrals for beauty lovers of color. So perfect, in fact, that there was barely any difference between those shades and my skin tone! Both would be great as work appropriate all-over eye colors. Personally, my eyelids are darker than my skin tone, so I'm all over matte shades I can wear to even out the discrepancy. Two other unique shades to note were 'Jack-O' and 'Raisin Hell'. 'Jack-O' looks more pumpkin orange in the pan, but turned out more pastel orange on my skin tone. But it layered well and I can see myself using it in the future. 'Raisin Hell' is a gorgeous eggplant purple that was stubborn to swatch, but performed much better on application to my eyes. I can see myself using that to give some dimension to my eyes in the outer third. Unfortunately, the other mattes did not perform well on me. They disappeared on application with both a brush and my fingers. If you are of a lighter complexion than me, you will most likely have better results, but my skin tone and deeper should skip those babies.
All 14 of Looxi's Wonderfall collection will release August 25, 2017 at 11AM CST. You can purchase for $5 individually or in three bundles: $35 for all shimmers, $35 for all mattes, or $60 for all 14 ($10 savings). You can also use my affiliate code SPENCE10 to save you an additional 10% at checkout. Proceeds help me buy more makeup to try out for y'all!
Questions? Comments? Let me know in the comments!