The second I heard Raye Boyce (@itsmyrayeraye) was launching a collection with BH Cosmetics, my ears perked up. BH's last major collaboration with vlogger Carli Bybel was a HUGE success and I was immediately curious as to how they would top the quality and affordability of both Carli's projects. I didn't have to wonder long as Raye's collection dropped right before the Thanksgiving holiday. I was set on supporting Raye so I ordered immediately and sat at my doorstep like a sad puppy until it came. Boy, was I in for a treat!
I'll focus this post on my impressions of the palette as I have not yet washed (or tried) the brush set. I like to wash all new brushes before I use them because ain't nobody know where those brush bristles have been! All I will say is they FELT amazing as I lightly brushed each one across my arm to check the softness and density. I have high hopes!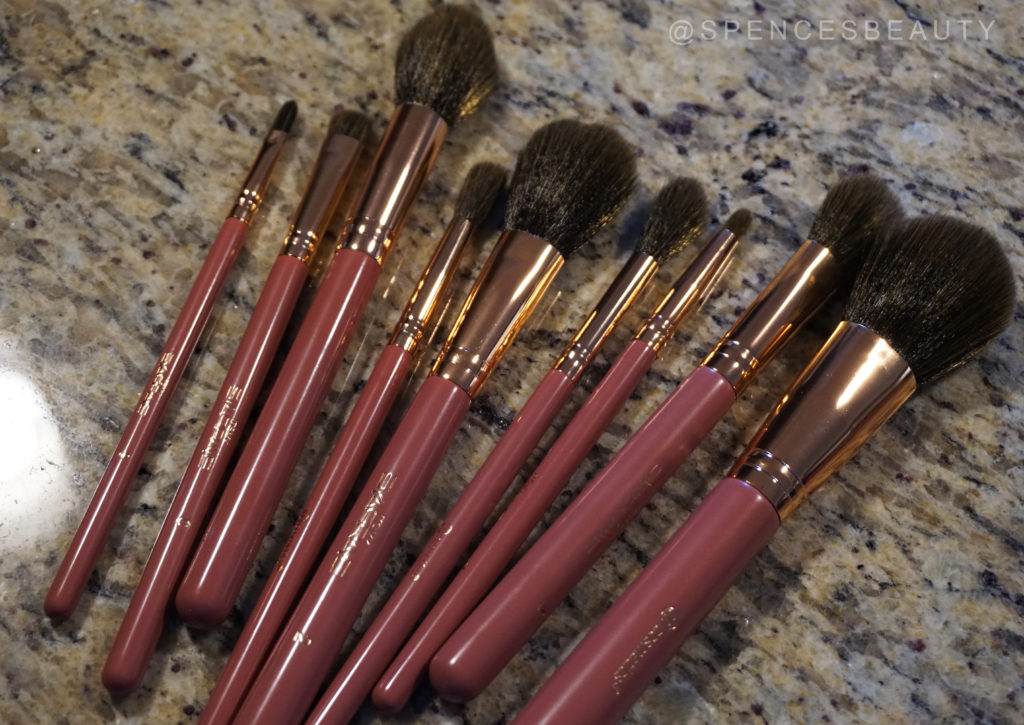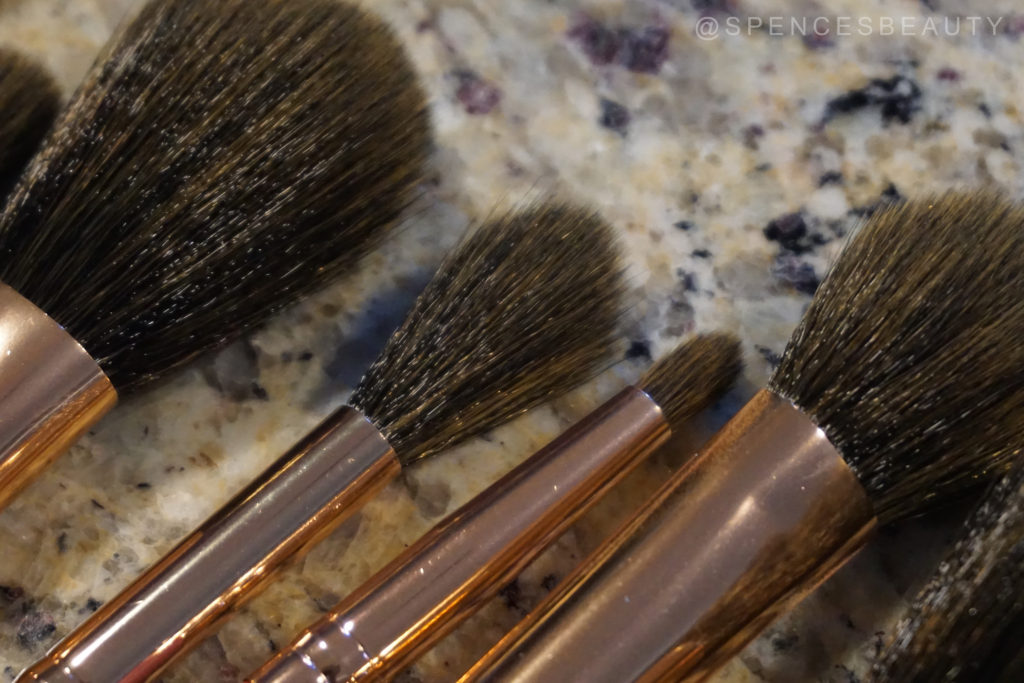 On to the most incredible $20 palette I've set my eyes on! The 21 Color Eyeshadow, Highlighter, and Contour palette is a dream come true for brown beauties who can never seem to find an all-in-one palette that caters to their specific shade needs. In this palette, not only are the 15 eyeshadows pigmented, but the matte face powders also match my deep skin tone. The deepest matte contour shade "Brownie Bite" is deep enough for me to contour with. So from lightest shade in the palette to deepest, I have enough variety that I can create an entire look with a single palette.
Sticking with the contour shades a moment, the shades included are best suited for medium to deep skintones. If you are fair skin, you will probably need to look elsewhere for contour powder (unless one of the first three eyeshadows could double for face on your skintone). The consistency of each of the three shades is perfect – very finely milled powders that set nicely over my liquid foundation of choice. The powders are really pigmented, so start with a little on your brush when you touch brush to face. I normally dig my powder brush all in my very forgiving Black Radiance Face Powder, but I can't do that with this baby. I had to be very precise on powder placement – which is fine when I have time to paint on a full face, not so fine when I'm late to work with my shirt on backwards and two different shoes on my feet (true story unfortunately). But great quality powders regardless!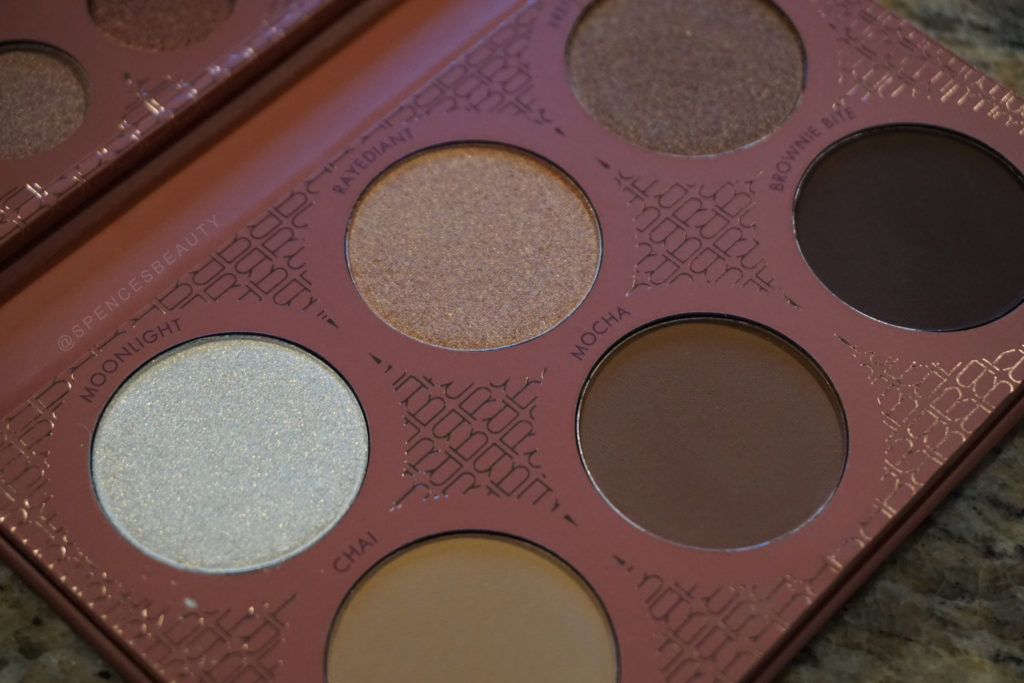 I think the highlighters are fantastic as I suspected they would be. The consistency reminds me of Looxi Beauty's #SquadGoals metallic highlighters – very bold on the skin. "Moonlight" (and the shadow "Angel") were giving me Looxi "Stiletto" vibes. "Stilleto" is a duochrome white gold reminiscent of Pat McGrath Labs "Golden" highlighter. "Rayediant" and "French Toast" are beautiful as well, albeit a little more expected as shades that work well on deep skin.
On to the shadows – the real bread and butter of this palette! All the shades are very on theme here with warm nudes and a full spectrum of terracotta, rust, and berry. Immediate favorites are "Spice", "Sunset", and "Friday" which all happen to be mattes – shocking that I'm loving mattes over the shimmers! It's not necessarily that the shimmers disappoint, it's more that I wasn't expecting to love the mattes and the fact that I do makes them stand out even more.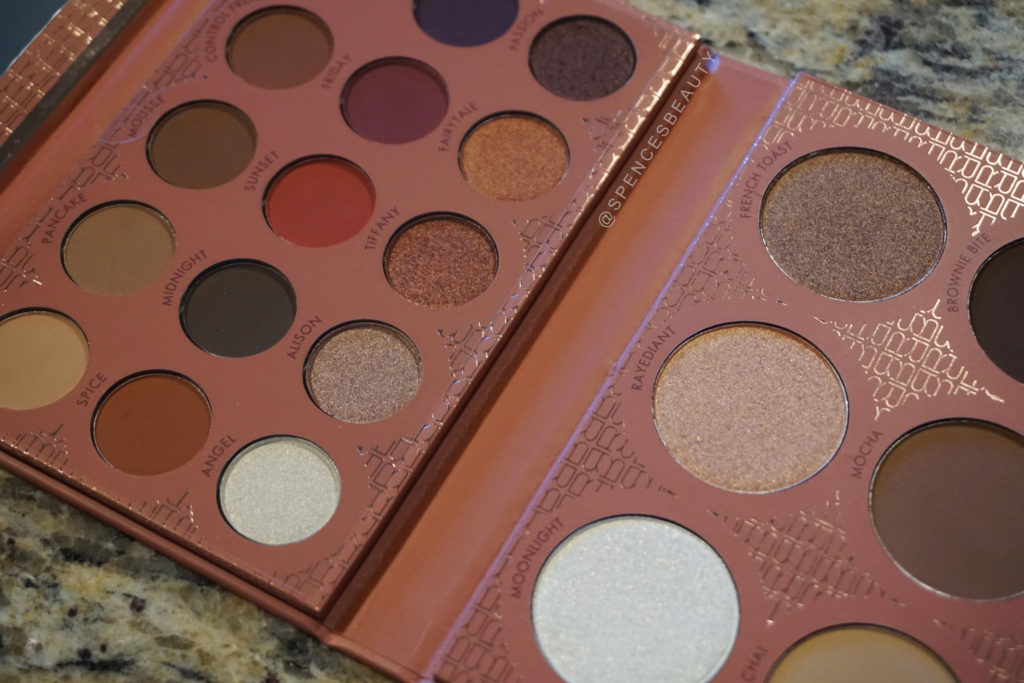 As of this publishing, the palette is sold out. HOWEVER – it will be restocking at some point soon. I would love to see this added to BH's permanent collection and maybe even stocked at Ulta (*hint hint BH*) like the Carli Bybel collection. Who picked this up already? Who's got it at the top of their wish list? Let me know in the comments below!