Singer, philanthropist, beauty & fashion icon Rihanna is launching her own makeup line and I don't even know what to do with myself. Over the past decade, Rihanna has set herself apart with her bold fashion and beauty choices. She could wear a trashbag to the Met Gala next year and people would still go nuts! Speaking of Met Gala, if you missed her 'pretty in pink' makeup look from the 2017 event, you must have been living under a rock. It's probably the most recreated makeup look of the year thus far.
So it's only natural that this launch be an event in itself! The line, aptly named Fenty Beauty (Fenty is the superstar's last name) will be debuting at Sephora and Harvey Nichols at midnight on September 8, 2017. The line will be available globally upon launch. Not much is known about the product offerings, but what little we do know is thanks to a flutter of sneak peeks released in the past few days by all parties associated with the launch.
On Instagram, Rihanna, Fenty Beauty, Sephora, and Harvey Nichols accounts have all shared peeks of highlighter duos that are making me drool. Literally drool from my mouth. I can feel the shimmering intensity through the screen. Rihanna did, after all, bring back "shine bright like a diamond" so I don't expect anything less than a glow seen from Mars.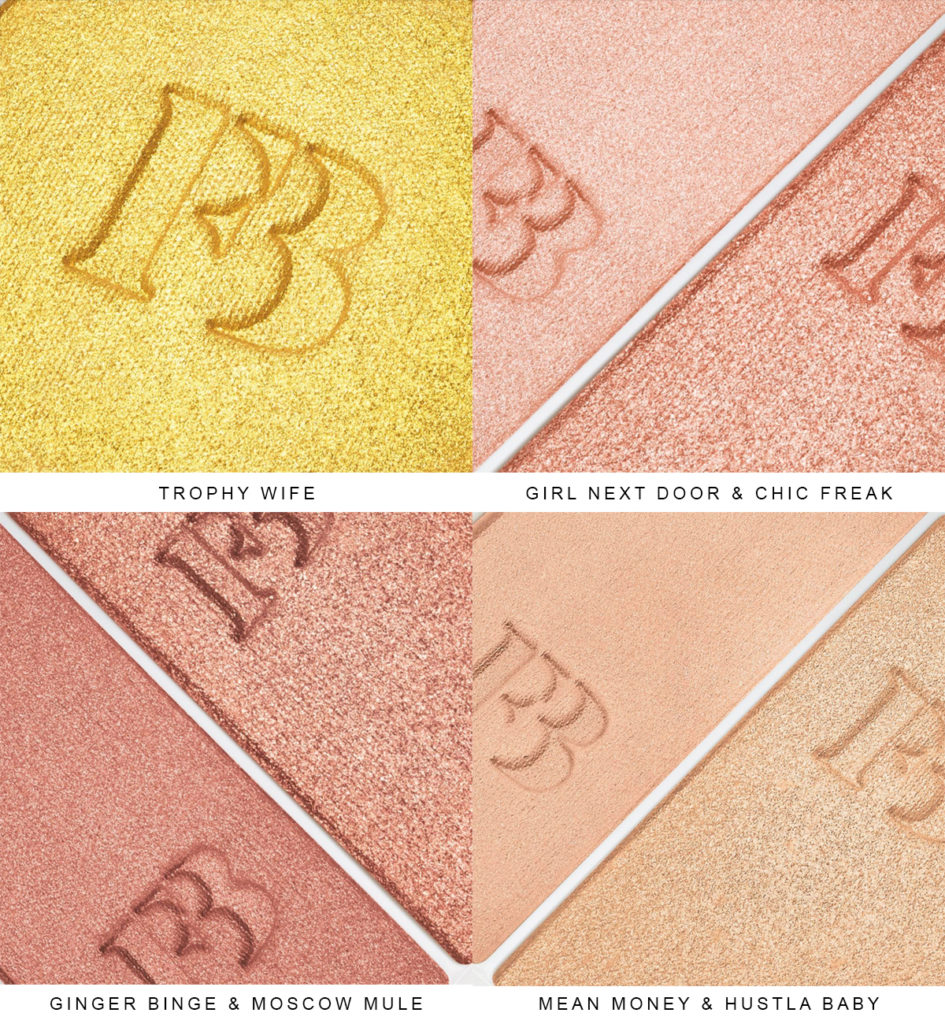 We've also been blessed with peeks into an extensive liquid foundation range – 40 shades worth! Rihanna is going to have something for literally everyone and it makes me so happy! We've also gotten a look into several lip glosses teased in a promo video. In addition to the highlighters and foundation, we can expect a full line of fabulousness. Who's excited?