The new NYX Cosmetics 'In Your Element' Metal palette is what all your metallic mermaid dreams are made of. NYX recently sent me one of six new eyeshadow palettes themed by naturally occurring elements. I was also able to snag the 'Earth' palette at The Makeup Show Dallas so check out that review if you are a fan of earth tones.
The 'Metal' palette features 12 metallic shades. Don't pick this up if you are looking for an all-in-one, on-the-go palette as it's missing matte shades. I'm perfectly fine with that omission as I have plenty of matte and/or transition shades just itchy to accompany this baby anywhere. I'm more impressed that these 12 shades are different enough to stand next to each other in a palette of this size and not appear similar at first glance.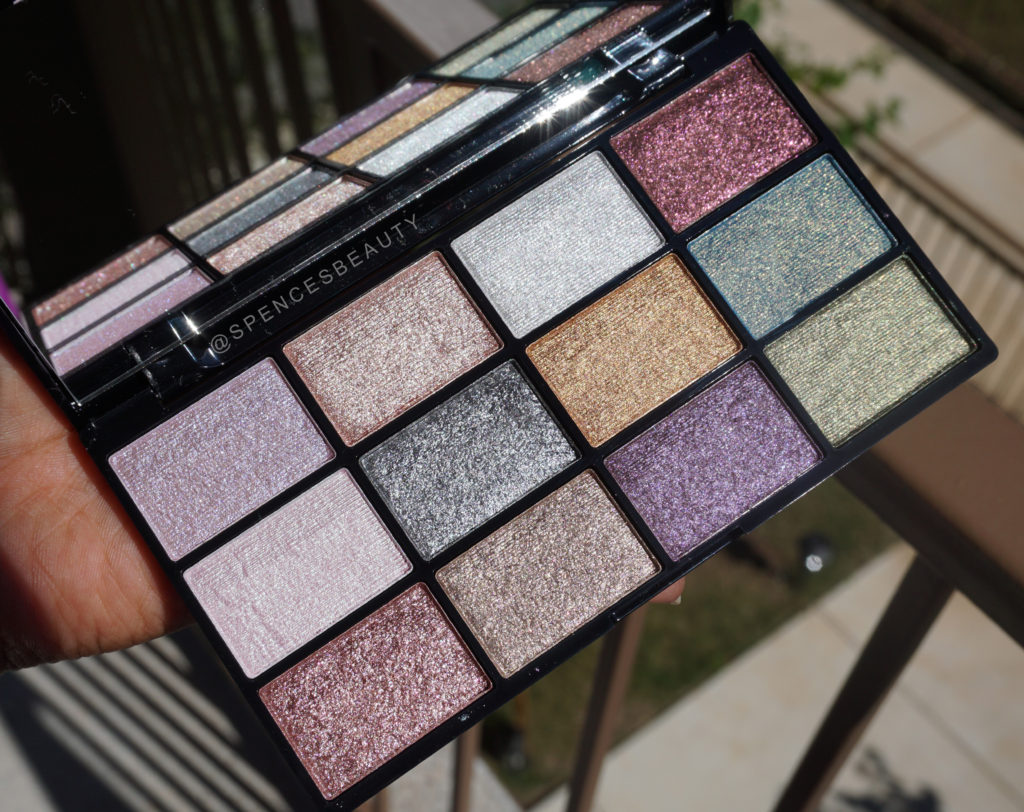 Speaking of first impressions, I opened this bad boy up around the same time I purchased the Fenty Beauty Galaxy palette and you know what – they look VERY similar. The difference being the NYX palette is half the price. If you are looking more to add the metallic, wet look to your makeup arsenal, I feel more than confident recommending this palette instead of Rihanna's palette unless you are like me and want the entire Fenty collection regardless of the high probability I can dupe nearly everything in the line. I know I'm not alone here!
Back to NYX. One of the most impressive things about this palette – and I believe the formula of all the 'In Your Element' palettes is the quality of the shades. I've encountered matte, metallic, AND shimmer formulas between the two palettes I've tried and all the formulas have been pigmented with even coverage and true to swatch application to the eye. The metallic shades in this palette are long wearing, offering a diverse selection of colors, and apply smoothly with a finger or a brush. Additionally, there are a few hidden duochromes in the palette which I was pleasantly surprised to see knowing duochromes are treated like precious gems in the beauty world and you rarely see quality duochromes in a palette at this price point.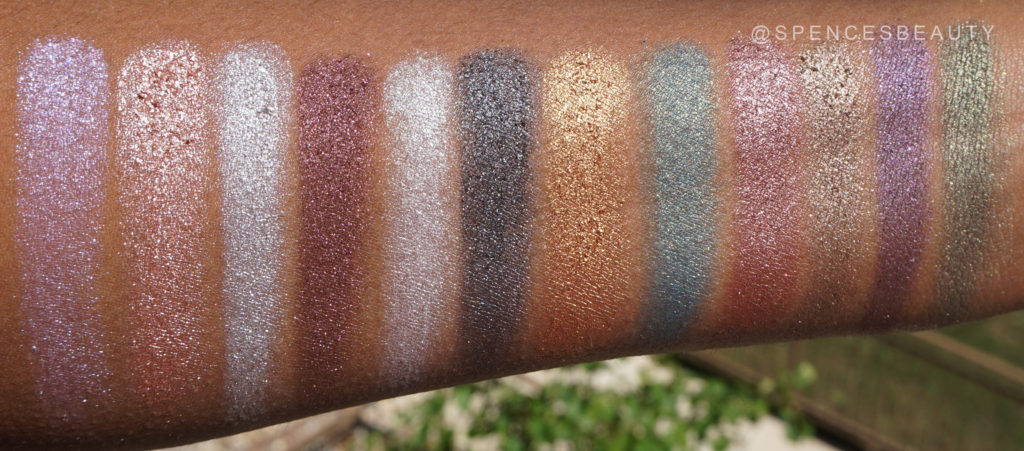 I wholeheartedly recommend this palette for beauty enthusiasts of every skill level and wallet size. The shade range is diverse enough to allow for major versatility. Go from a pink and purple spring look to a holiday smokey eye with the pewter and black shades. Interested in this palette? Tell me why in the comments below!